This year has been a tough one for everyone. From lockdown, Black Lives Matter protests and families going hungry, we know many people in the community are struggling. So this year we are encouraging you to 'Raise Your Voice' with a focus on community love to try and help in any way that we can.
With that in mind, we are delighted to announce that the charities for the 2021 festival are BRAP and The Pump! We are very proud to be supporting these two amazing charities who are doing incredible work in the Birmingham community.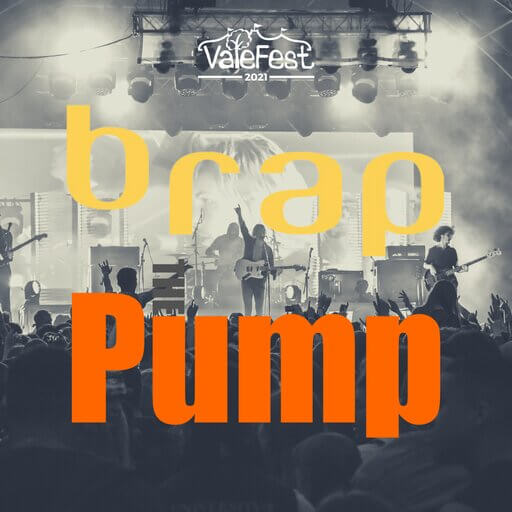 BRAP is a Birmingham based equality charity who support organisations, communities and cities, helping them all with learning, change, research and engagement. Their vision is a 'society which is more equitable and confident in its diversity' with the mission of helping 'people, communities, and the organisations that serve them turn equality into reality'. They do this in many different ways. They have created projects within the community to target inequality, from projects such as supporting those who have been a victim of a hate crime to training BME senior citizens in using social media so they can get their voice out on issues that affect them. BRAP also lobby the government at all levels, using their research to try and implement change on a national level as well as educating in schools and the workplace. You can find out more about their amazing work here: https://www.brap.org.uk/
The Pump started as a grime project in East Birmingham and works to support the development of young people (aged 11-25), particularly those who experience isolation and disadvantage. Their vision is 'to become a beacon and source of inspiration for the personal development of young people'. They do this in many ways; from creative spaces such as recording studios, makerspaces and a Levi's Media Space, to workshops, paid employability internships and other music related activities. They also have exercise and games areas, all with the aim to improve the lives of young people in Birmingham. You can check out their brilliant work here: https://www.thepump.org.uk/
We are very excited to be working with these charities as we go into our 17th year and hope to raise as much as we can to help the Birmingham community in these unprecedented times.
Keep an eye on our social media for more information about the charities and this year's festival!!!
---
ValeFest has previously supported:
ValeFest 2020: RSVP, Just Like Us
ValeFest 2019: St Basil's, Sense, Kids Adventure
ValeFest 2018: Sifa Fireside, Shelterbox UK
ValeFest 2017: RSVP West Midlands, BasicNeeds
ValeFest 2016: Birmingham Children Hospital Charity, The Against Malaria Foundation
ValeFest 2015: Child Poverty Action Group, Medic Malawi
ValeFest 2014: Macmillan Cancer Support, Trekstock
ValeFest 2013: Students Against Depression, YoungMinds
ValeFest 2012: Action for Children, War Child
ValeFest 2011: Helen Bamber Foundation, the Calla Trust
ValeFest 2010: Oxfam, Procedo Foundation, the Malaria Consortium