Every year ValeFest raises thousands of pounds for charities related to our chosen cause. This year ValeFest is supporting charities focused on improving the lives of Birmingham's most disadvantaged. As well as working hard to provide people a platform and opportunity at valefest, we wanted to give back to the community and so decided to partner with two local charities; St Basils Birmingham and The Pump.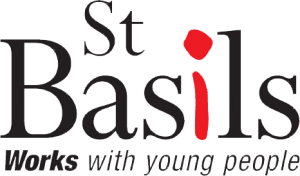 St. Basils Birmingham aim to help young people, 16-25 year olds, in the Birmingham area to successfully break the 'cycle of homelessness.' This charity:
Enables those living on the street to find and keep a home, grow their confidence,develop their skills and increase their opportunities in life.
Each year, over 1,200 young people are housed through one of St. Basil's fortysupported accommodation schemes, including offspring of those in need of help.
The organisation also provides a variety of prevention, support, employability and engagement services to help young people regain stability in their lives.
You can find out more about their amazing work here: Discover St.Basils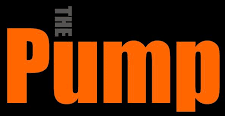 The Pump is set up to support young people, 11-25 year olds, especially those 'who experience isolation and disadvantage.'The charity is involved in many different projects such as:
Creative Spaces, Youth Work, Employability support, Cybercafe, and music programmes.
Youth Work at The Pump provides local young people with safe spaces to access dedicated support from trained and experienced youth workers in the heart of East Birmingham.
You can find out more about their brilliant work here: Discover The Pump
We are very excited to be working with these charities as we go into our 2023 festival and hope to raise as much as we can to help.
Keep an eye on our social media for more information about the charities and this year's festival!!
---
ValeFest has previously supported:
Valefest 2022: Friends of the Earth, Eco Birmingham
ValeFest 2021: Brap, The Pump
ValeFest 2020: RSVP, Just Like Us
ValeFest 2019: St Basil's, Sense, Kids Adventure
ValeFest 2018: Sifa Fireside, Shelterbox UK
ValeFest 2017: RSVP West Midlands, BasicNeeds
ValeFest 2016: Birmingham Children Hospital Charity, The Against Malaria Foundation
ValeFest 2015: Child Poverty Action Group, Medic Malawi
ValeFest 2014: Macmillan Cancer Support, Trekstock
ValeFest 2013: Students Against Depression, YoungMinds
ValeFest 2012: Action for Children, War Child
ValeFest 2011: Helen Bamber Foundation, the Calla Trust
ValeFest 2010: Oxfam, Procedo Foundation, the Malaria Consortium