What is ValeFest?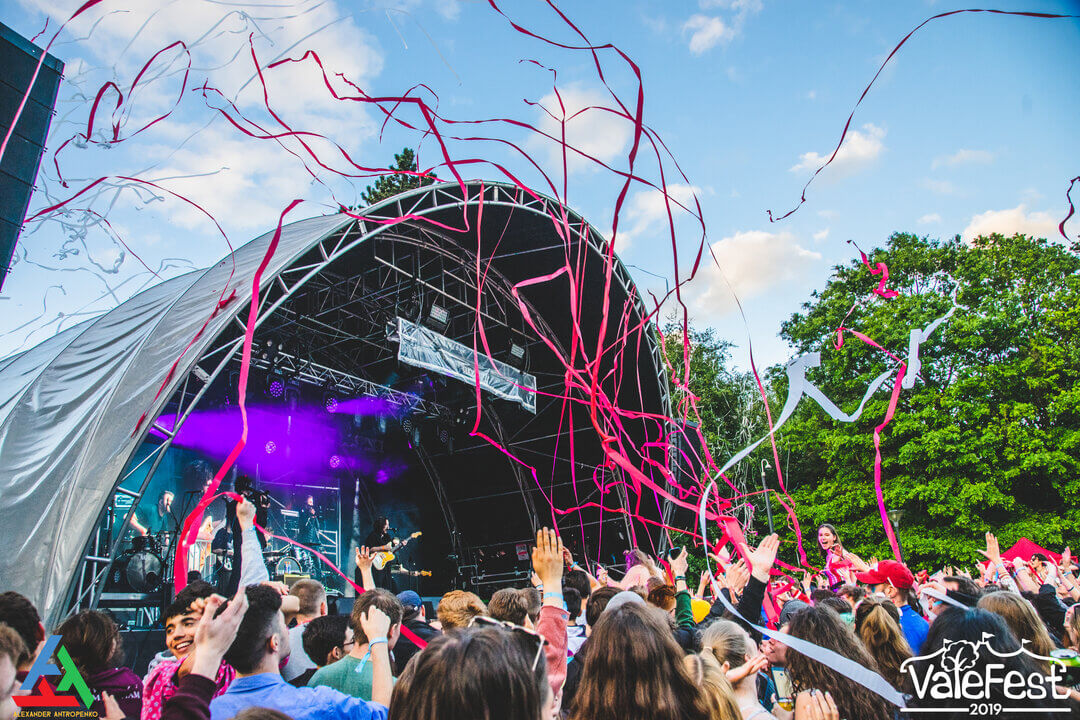 ValeFest is Europe's largest student-run Charity Festival! We organise an incredible day of music, performances, and activities for our fellow students and the wider community.
Held the day after summer exams end, ValeFest has delivered a kaleidoscopic array of performances, presenting talent across 6 diverse stages including comedy, dance, and an epic headliner on the main stage to cater for all.
Also, given that we are based in Birmingham, ValeFest helps shine a light on local talent by providing a platform for up-and-coming Birmingham artists and bands.
What's the point of ValeFest?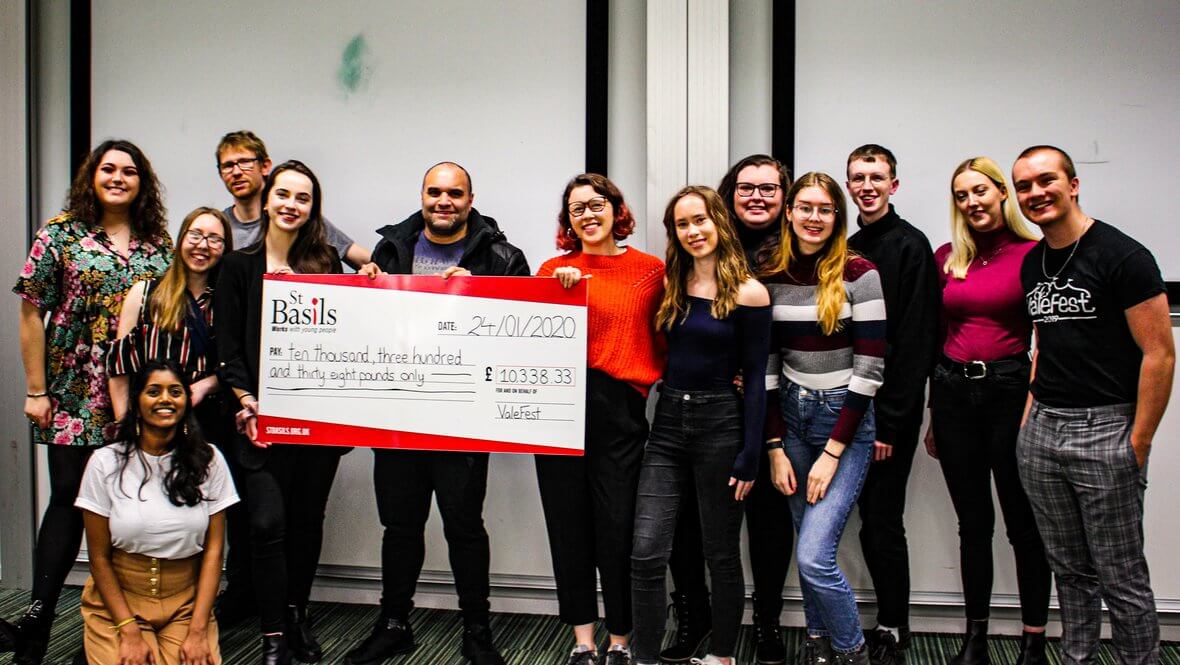 ValeFest was created to raise money for worthwhile causes. Over the last 16 years, we have raised over £200,000 for incredible charities that support causes such as mental health, cancer research, malaria, homelessness and victims of sexual assault.
Who runs ValeFest?
ValeFest is entirely student-run. University of Birmingham students from across all disciplines work incredibly hard to put on amazing promo events throughout the year and a phenomenal festival to raise as much money as possible for charity.
The ValeFest 2020 committee comprised of: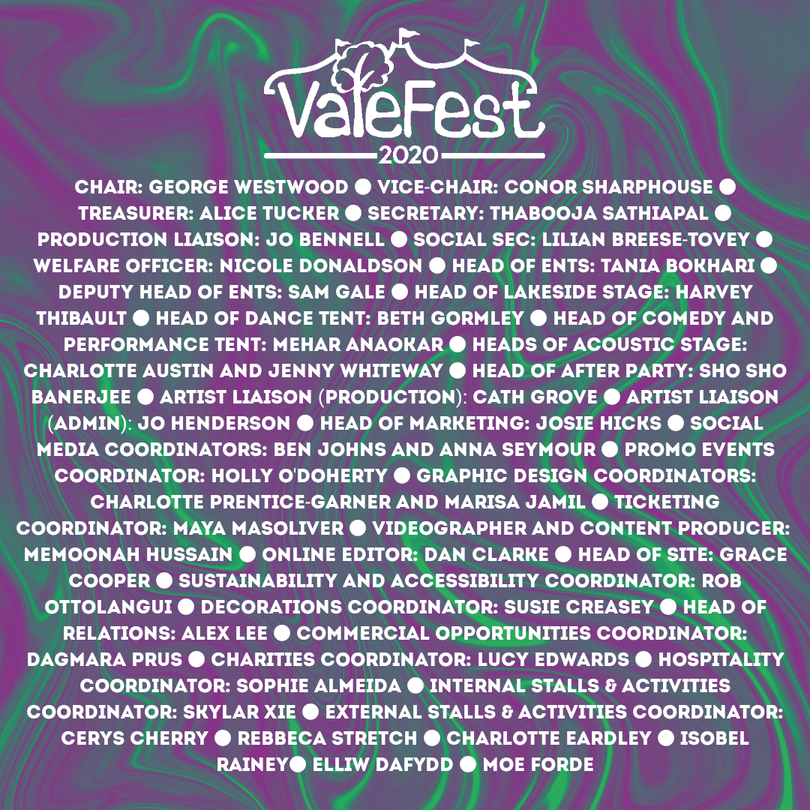 The ValeFest 2019 committee comprised of: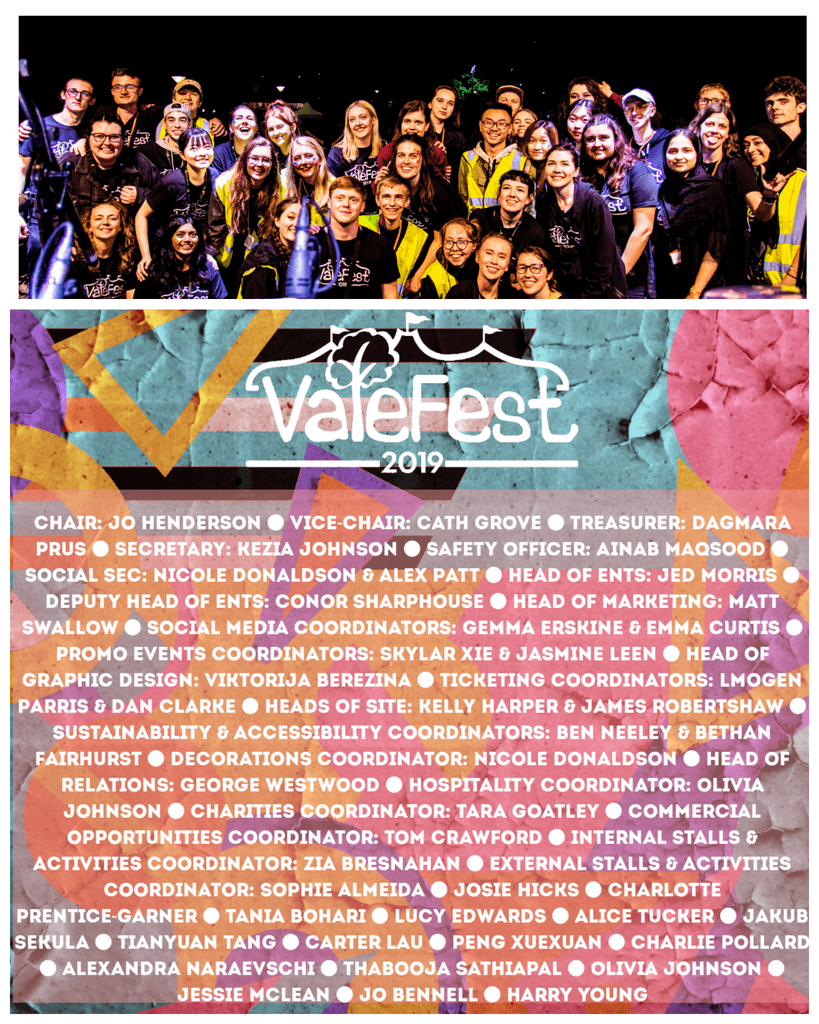 The ValeFest 2018 committee comprised of: