Valefest 2022!
Europe's largest student-run festival celebrates its return to the Vale this year on the 11th June 2022. With 4 stages of live music, delicious food and countless activities right on your doorstep what's not to love? From Indie to D&B, you won't want to miss Valefest's long-awaited lineup.
For 2022 Valefest is supporting two student chosen charities, both of which are local and supporting the fight against global warming, working to protect our planet: Friends of the Earth (Birmingham) and EcoBirmingham.
To help support our charities and experince an incredible day of music and more at Valefest 2022 get your hands on a ticket now! We also have our legendary t-shirts for sale too with brand new designs for 2022; the ever popular ValeFest Tee complete with a mushroom logo and the highly anticipated lineup for 2022, alongside everyone's favourite clocktower now in T-Shirt form. Choose which one you'd like, or buy both!
For tickets and merchandise follow the link below and make sure to follow along our socials for ticket releases and more!
https://www.guildofstudents.com/ents/event/6560/ Visit Valefest2022!
Checkout our new merch designs and a teaser of whats to expect at Valefest 2022 below!!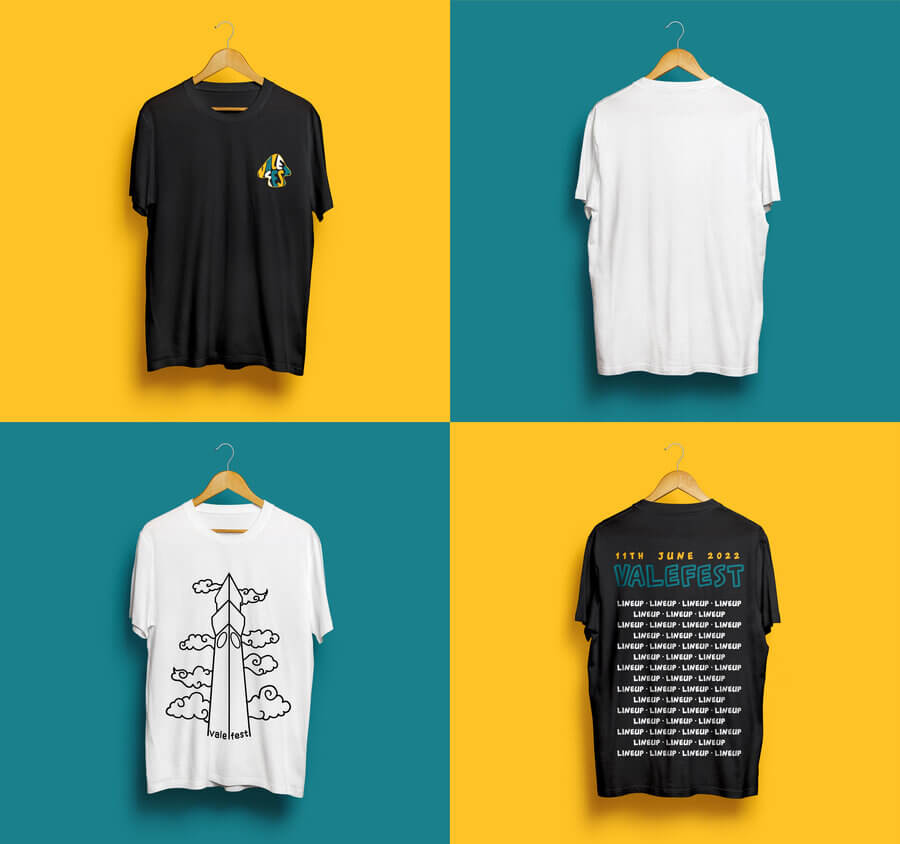 The official Valefest 2022 lineup:
The long awaited lineup for Valefest 2022 is finally here! With a variety of acts across our stages why not get yourself ready for the day by listening to our exclusive 2022 playlist with songs from this years lineup! Lineup Playlist here!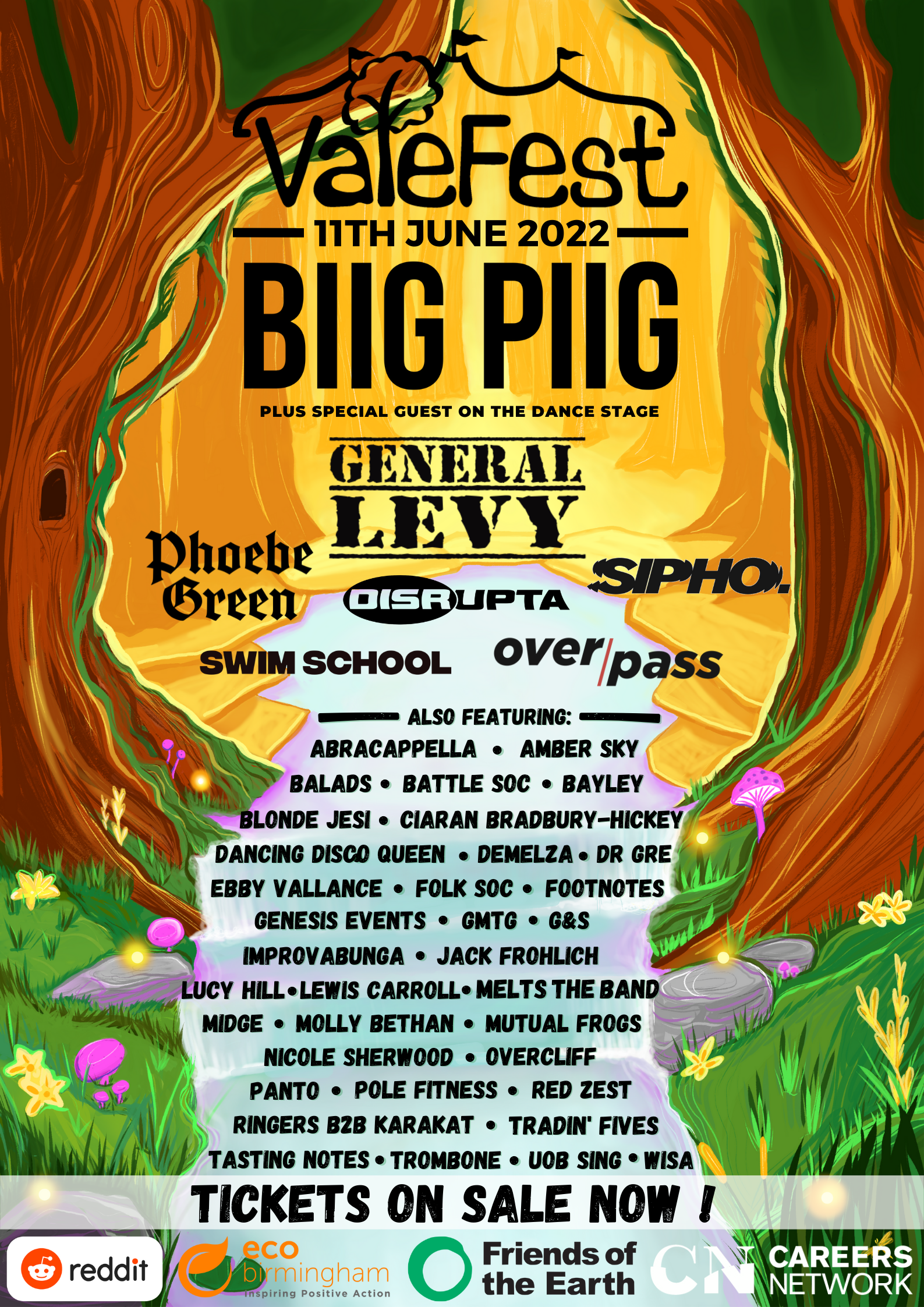 The official Valefest 2022 site map: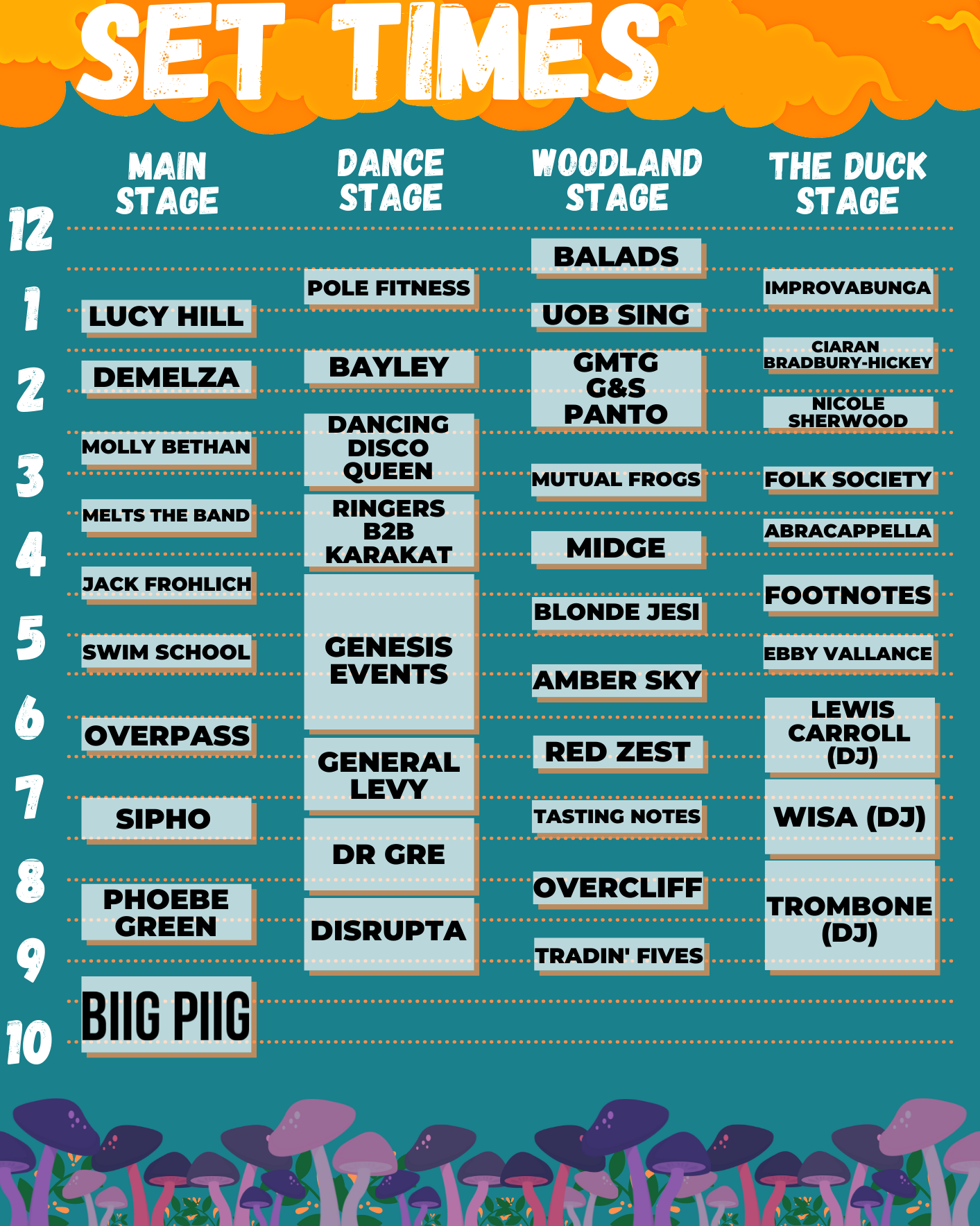 The official Valefest 2022 site map: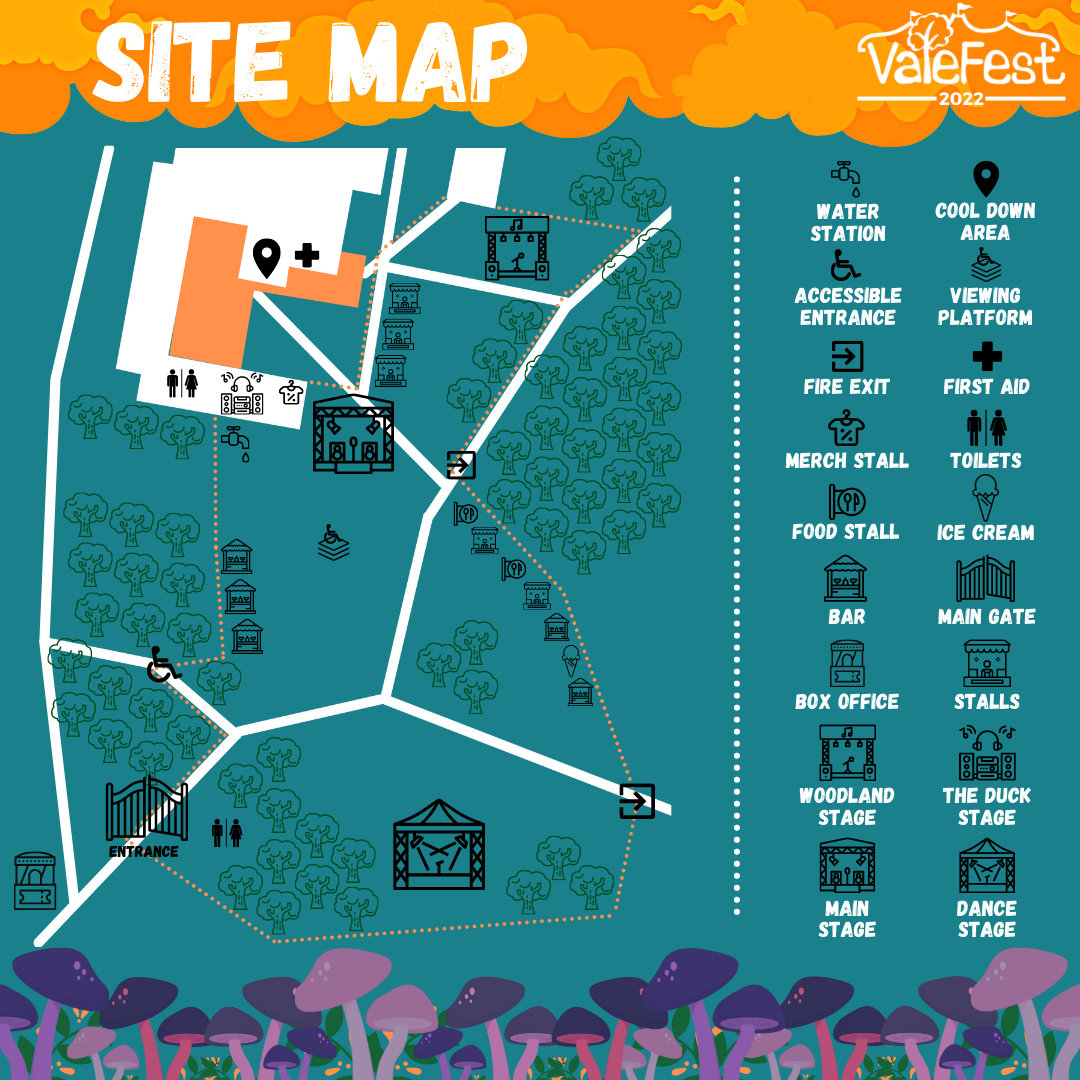 The ValeFest 2022 committee comprised of: